Witches, Hyacinth Bucket and Chalky Aliens
OMG I forgot to update you about the chalky Darlek!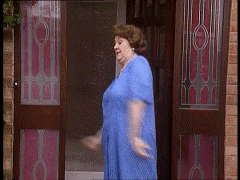 So just before Christmas my mum tells me she's got me something that she now thinks I won't like, but do I want it anyway? That it's a but chalky and sci-fi-looking but could go in my kitchen. I guessed a Darlek and said yeah, whatever, and am now the owner of a cactus-shaped plant pot that does indeed have a Doctor Who-alien vibe. Back in the box and off to a charity shop with you, sunshine. Unless I put googly eyes on you and keep you for comedy value.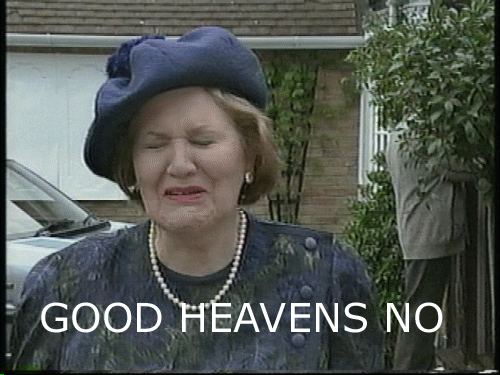 In the same post I mentioned a book called Miss Marley by Vanessa Lafaye which is not getting a proper review as I couldn't finish it. Jacob's back-story involved a policeman coming to the door and twisting his cap in his hands as he tells them of his parents' death. This is in about 1790. Policemen, with caps, in 1790. Yeah, no. A watchman or a constable working for a magistrate maybe, but there were no bobbies on the beat back then. There were a few other anachronisms and a lack of understanding about the class structure that meant it's now just an attractive spine on my shelf.
A Tudor Christmas by Alison Weir and Siobhan Clarke was everything I wanted it to be. Cosy, informative, with lush greenery bursting through the pages, so much so I wanted to turn my Christmas into a luxury outdoors-indoors Christmas (Keeping up Appearances, 1993, S.4 ep.3) full of holly, ivy, dried fruit and marzipan.
And now I'm reading The King's Witch by Tracy Borman. Set in the time of James I, and again with a Doctor Who link, as there was recently an episode where James is tripping about the countryside trying to minimise the risks posed by an woman with a bag of lavender. Frances Gorges is a young woman of noble birth who knows her way about the garden, and it might just get her killed. Borman is mostly known for her historical non-fiction, and like C. J. Sansom, this level of historical expertise makes for a smooth, spell-binding, believable read. I feel like I'm in a safe pair of hands, and the storytelling is superb. There is the tension that embodies the almost genetic, cellular fear sparked by the Gestapo, The Tower of London, Witchfinder Generals and the Spanish Inquisition. Excellent.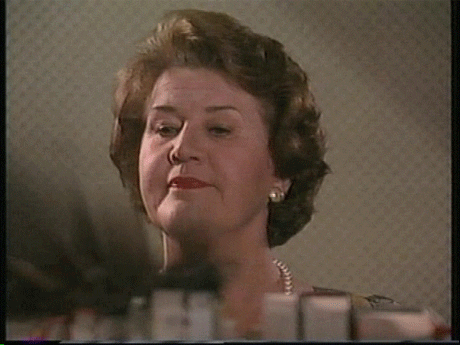 This post was brought to you by the skill, and downright majesty of Patricia Routledge, who will be 90 next month 🙂